A website for your bakery and coffee shop business is essential to land customers in your shop. Here are the top bakery and coffee shop WordPress themes.
There was a time and age where the luxury of owning a business website was limited to digital marketing agencies and online stores. However, in today's competitive world where brick and mortar businesses are reinventing themselves with social media marketing and online sales, the concept of the best bakery and coffee shop WordPress themes does not seem out of place.
After establishing an amazing eatery and ensuring all services are in order, all your business needs is a flair of an online presence to give it a running start. The best bakery and coffee shop WordPress themes need not only the element of attraction but also heavy social media integration and online shop management, which is why we have handpicked the best free and premium themes for you.
Premium Bakery and Coffee Shop WordPress Themes
Cake
Designed to help entrepreneurs across the food industry help create a phenomenal website, Cake is as innovative as it sounds tasty. Known for its iconic Muffin Options which help you change the colours, fonts, layouts, and even import sections from social media and other places, whatever elements that are left out can be picked up by the Muffin Builder to help you craft the desired layout with drag and drop functionality.
The Voux
Modern bakeries and food shops are always looking to reinvent themselves to keep up with corporate brands, which does involve blogging and social media marketing. For the tech-savvy business people of 2017, The Voux offers to be one of the best bakery and coffee shop WordPress themes out there. Packed with more than five different demo layouts to get you going, plugins like Visual Composer alongside built-in features for shopping, blogging and social media tools are all you'll ever need.
Bakery
Your business and everything related to it is complicated enough, so Bakery intends to keep your online presence as simple to manage as possible. Implementing the popular parallax effect alongside a responsive design to look attractive on any screen, you get quick landing page customization options to ensure that the website reflects every element of your business through and through.
Molino
While being a multi-purpose website for the food industry as a whole, Molino will blend into your business in no time at all. Equipped with plenty of demo content to inspire you, you get three different slider styles to showcase your best products, a drag & drop builder to make layout construction easy, and special elements of social media and event calendar to keep your clients intrigued.
Bakery, Café & Pastry Shop
The very name of this theme makes it a contender among the best bakery and coffee shop WordPress themes, and it isn't light on features either. Hoarding premium plugins like Visual Composer for page building, WooCommerce for your online store, Revolution Slider and Essential Grid to give you a decent design scheme, and pre-built layouts and optimizations ensure that you won't need anything else to go online.
ROSA
For a busy coffee shop or bakery that is always packed with customers, having an online reservation system can be a lifesaver. This is why ROSA is a great choice as it comes with OpenTable integration, along with features like buttery smooth parallax scrolling along with a highly optimized framework, exquisite menus and custom icons to go with it.
Olive
From the pink macarons to the luscious typography and design, every aspect of this bakery and coffee shop WordPress theme oozes femininity. Rather than being too girly, Olive comes with bold design elements with multiple layout options to fit your requirements, along with a well-coded framework for SEO and speed that also takes social media into perspective to give you maximum online reach.
Cake Art
With cake and bake on your mind all the time, you cannot miss out on the marvel that is the Cake Art WordPress theme. Packed with the premium Revolution Slider to keep your content swivelling fabulously, this artsy theme comes with a drag & drop page builder for the custom layout you desire, awesome parallax effect for enhanced visuals and high-quality HTML 5 + CSS3 Bootstrap framework to keep your website super-fast at all times.
Café Pro
One of the rather high-end premium bakery and coffee shop WordPress themes, Café Pro sets off on the right foot with its robust Genesis framework. Combining the elements of two popular themes from StudioPress – Parallax and Foodie bring features like a mega-menu of theme options, custom page templates, theme customizer and a lot more.
Baker
Built with a user interface as crisp as the condiments you offer at your establishment; Baker comes with a whopping 12 different homepage styles for you to choose from. Equipped with a user-friendly interface to customize and control each aspect of your website, you can also get your hands on premium plugins like Visual Composer and Slider Revolution with more than 40 different shortcodes to add more functionality to the website bit-by-bit.
Organici
Awarded one of the best-selling WordPress food themes of last year, Organici is built to be the ultimate responsive theme for any foodservice business. This theme is built with flexible settings to give you the highest level of customizability, SEO friendly features, WooCommerce integration for your online store support, and premium plugins like Slider Revolution and Visual Composer to get you off the ground right away.
Pastries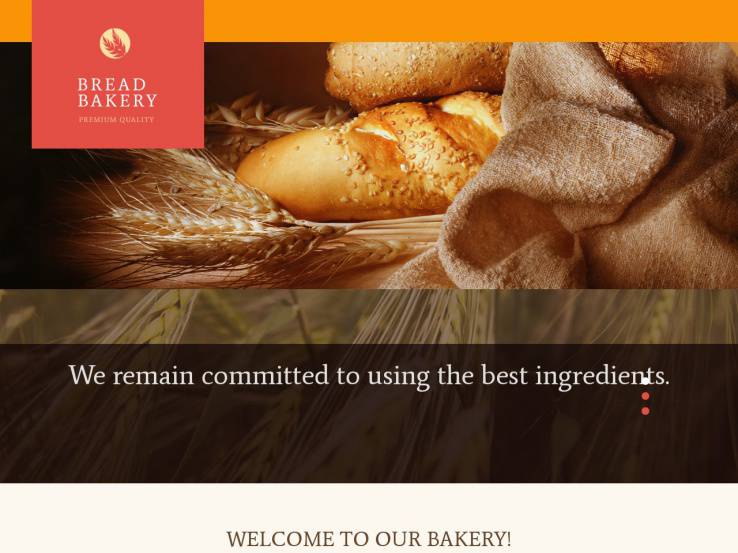 Every food and drink websites need elements that stand out to the prospective customers, along with back-end customization, to create unique content. Pastries bring both of these features in the form of its highly responsive design with parallax effect to keep things infinity beautiful, along fully editable layout that lets you personalize every square inch of the website.
Best Free Bakery and Coffee Shop WordPress Themes
Perfetta
The best part about making a food-themed website is that you don't need too many dramatic design effects and animations to get started. For those on a budget, it doesn't get much better than the Perfetta WordPress theme, which cuts out the bloat to bring you a minimalist fullscreen website, with customizations in every corner to ensure that you get your style out on the online platform.
Bakes And Cakes
Despite being a newcomer to the best bakery and coffee shop WordPress themes category, Bakes And Cakes can't be ignored for more reasons than one. Built from the ground with a robust framework with SEO optimizations, the developers have taken care of all the design elements and also supported WooCommerce integration to help you generate a revenue stream right from the website itself.
Chef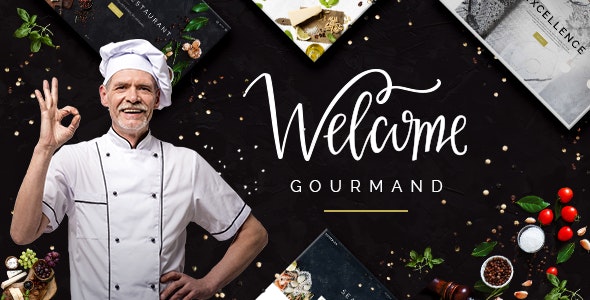 A different take on the world of bakery and coffee shop WordPress themes, Chef is designed to double up as a blogging platform to engage your potential clients. Embedded with the basic elements like colour customization, responsive slider, social media integration, and theme options to personalize the website, the enhanced blog section help you connect with your audience.
Kouki
It's an oddity to find a free WordPress theme that offers the looks and feel of a premium one, and Kouki is one such marvel. Designed and equipped with typography to give off the vibe of a minimalist and clean website, Kouki comes with a chock-full of customization options for the layout and post styles, along with a healthy collection of Google Fonts and social media icons.
Foodies
If you are looking to build your website with WordPress to not only reach out to customers but also help you showcase your special treats, the image-centric Foodies theme is just what you need. With personalization features like custom colours, custom menu and logo, all of which can be easily handled through the WordPress Customizer.
Final Words
We hope our list for premium and free Bakery and coffee shop WordPress themes have helped you choose the best theme for your sweet and sensational website.
Related Posts: