Knowing the differences between WordPress.com Vs WordPress.org can make your journey to build your own website hassle-free.
As a beginner to WordPress, you'd be astounded to know that there are two different sources of the WordPress CMS that you can choose from. The differences between the WordPress.com and WordPress.org is a significant one, and you simply can't choose one over the other before understanding what each of them has to offer.
What is WordPress.org?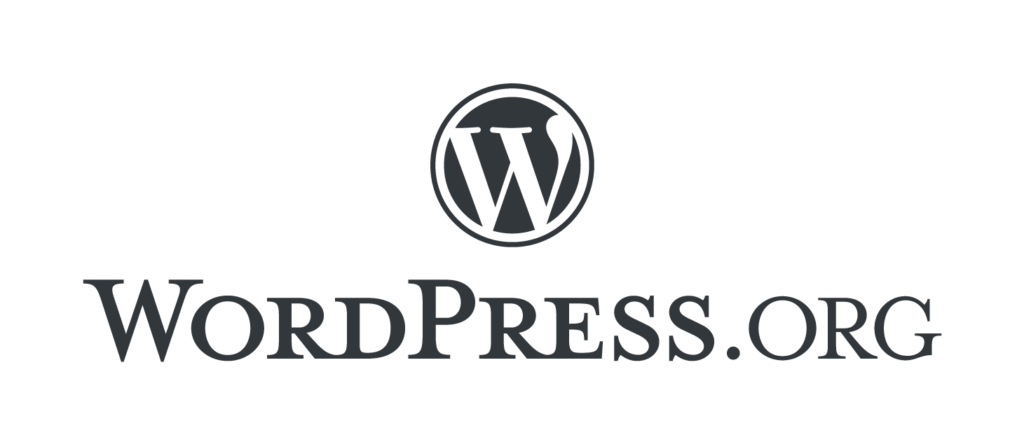 WordPress.org is essentially the open-source version of the WordPress CMS, where the software is available to all users for free. Apart from the WordPress CMS itself, this version offers hundreds and thousands of free WordPress plugins built by the community developers, along with thousands of premium (paid) plugins that can be separately purchased from online marketplaces.
Ideal for those who are looking to create their very own website from the ground up, WordPress.org is supported by a vast community forum with supportive content and several "how-to" information, which can help you customize the visual details and add more functionality to your website.
WordPress.org comes with a powerful tool called WordPress Codex, which is a massive library of instructive manuals for creating your WordPress website. Moreover, most of the popular web hosting domains such as BlueHost offer one-click WordPress installation tools, which help you get the software rolling out on your domain name.
However, the only aspect of WordPress.org that isn't free is the fact that you need to pay for the hosting web service. Depending on what the server requirements are and the service quality of the hosting web service, you can expect a web hosting to cost anywhere between $7-$20 per month. Since you also need to purchase your website domain name separately, you will also have to pay for the annual renewal charges as well.
WordPress.org Pros:
The software is entirely free to use and easy to set up with the WordPress Codex at your disposal.
You are the sole owner of your WordPress.org website and the data you add to it, which means it will not be deactivated if somebody finds your content inappropriate (as long as you don't do anything illegal).
You can add thousands of free and premium plugins to bring more functionality to your website.
There are hundreds of thousands of free and premium WordPress themes that you can download and customize for your website.
Monetization from ad services like Google AdSense and sponsorships with personalized ads is entirely in your control.
WordPress.org Cons:
A good web hosting service provider is necessary to keep your website up and to run, which will cost you a monthly recurring charge based on your usage plan.
You will need to make sure that the WordPress software website is regularly updated.
The backup of your WordPress website and content is essential, but luckily there are hundreds of WordPress plugins that you can install to automate the process.
Spam and security protection needs to perform for WordPress.org websites, which is also made simple by plugins like JetPack and Akismet.
What is WordPress.com?
When it comes to WordPress.com, the stark difference between its open-source version is quite apparent right away. Installing WordPress.com is simple, quick, and even the web hosting service is included with the package if you are looking for nothing more than the virtual hosting service.
This free hosting service from WordPress.com comes with additional perks such as built-in spam protection, automatic WordPress updates, automatic data backup service, and robust security features as well. Moreover, WordPress.com is home to several unique plugins and services that you cannot find anywhere else right away.
However, with almost every task automated by WordPress.com, there come several user restrictions, such as the inability to modify the PHP source code. There is no functionality available to add plugins to your website apart from the ones found on WordPress.com, which is only a fraction when compared to the plugins found on WordPress.org.
There are some grave limitations on the number of themes available for your website, no control on the third-party ads displayed, and you need to pay $30/year to have them removed. The domain name comes with "WordPress" embedded into it, which is off-putting. At the same time, every additional service like a custom design, VideoPress, and even extra storage space on the servers will cost you a hefty sum each year.
WordPress.com Pros:
Free to use along with free web hosting service with up to 3GB of storage space on WordPress.com servers.
The free web hosting service comes with automated backups, updates, security protection, and spam protection.
WordPress.com is home to several plugins that are unique to the software and cannot be easily found elsewhere.
WordPress.com Cons:
WordPress.com places their ads on your websites which can only be disabled with the yearly cost of $29.97.
You can only sell ads on your website if you have 25,000 page views a month, after which WordPress.com splits the revenues with you 50/50.
WordPress.com does not allow users to use plugins unless they join the VIP program, which costs $5000 per month.
There is no theme customization offered for free users, and the $30/year design upgrade package offers only basic tweaks like custom colours.
Your website can at any time be terminated if it violates the WordPress.com Terms of Service.
WordPress.com vs WordPress.org – Which One is Best for Me?
While the free hosting services and a completely automated environment of WordPress.com could be great for bloggers who aren't depending on revenues from their website, the long-term costs do not justify the "free" marketing scheme at all. Not only do you end up paying a fair share for disabling ads, having bare minimum visual customizations and added server storage, but you still don't get to control your website.
Comparatively, WordPress.org is equality easy to set up, comes with more than 20,000 plugins that bring more automated functionality that WordPress.com offers, and still manages to give you total control over your website. While setting up a website with WordPress.org isn't free, the bare minimum cost for web hosting service and the domain name is well worth the money if you want total control throughout your website. Our pro's and con's for WordPress.com Vs WordPress.org should have a conclusive decision-making view to choose between WordPress.com or WordPress.org.
Final Words
We hope our pro's and cons for WordPress.com Vs WordPress.org helps you decide which platform you choose to build your WordPress website.
Related Posts: