Most of us consider WordPress to empower our websites, mostly for its immense capacity to manage tons of content effortlessly. Whether you're moving your content here and there or migrating all of it to a new website domain, a few broken links here and there is a common sight. The best free and premium WordPress redirection plugins have been designed to prevent the broken links from damaging the user experience, as well as the SEO efforts. 
These smart WordPress redirection plugins guide the user from the broken link to the content page that they desire, making it the perfect tool of data referencing content across the internet. These free and premium WordPress redirection plugins have been crafted to perfection and will enable you to retain your visitors and keep the website search engine optimized as well.
Best Premium WordPress Redirection Plugins
WP GeoIP Country Redirect
Ideal for multi-lingual websites, the WP GeoIP Country Redirect WordPress plugin automatically redirects your visitors to an assigned page, based on their Geo-location. The plugin enables you to create a set of rules, according to which the respective IP address would be redirected to a specific page, all of which can be configured from the Admin area.
5sec Redirect
If you are seriously considering the adverse effects of broken links and need a powerful tool to fix the problem, 5sec Redirect WordPress plugin is just what you need. The plugin enables you to redirect any internal or external URL, comes with integrated statistics, is made for SEO and comes with a simple graphical user interface to help you navigate with ease.
SEO Redirection Pro
A premium plugin which is available in a basic free version as well, the SEO Redirection Pro WordPress plugin is a one-stop solution to all your broken link problems. This powerful tool enables you to build all redirect types (301, 302, and 307) is different ways, keeps track of the 404 errors and records them, supports wild card redirection and offers a simplified management system for all the redirects and errors as well.
Best Free WordPress Redirection Plugins
Redirection
Undoubtedly the most popular free WordPress redirection plugin available, Redirection is a one-stop solution to managing your broken links. The plugin support 301 redirects, keeps track of the 404 errors, offers a complete report of the redirected links and provides seamless compatibility to all URLs, without knowing the apache or the .htaccess.
Simple 301 Redirects

Another free plugin that is known for its simplified user interface, Simple 301 Redirects does precisely what its name suggests. If you are worried about losing your soaring page rank because of a new domain, the 301 redirect enables you to redirect complete posts and pages to external links and helps migrate the page rank to its new domain.
All 404 Redirect to HomePage
Not interested in getting to deep into the redirection plugins? The All 404 Redirect to HomePage plugin is the simplest solution for you. The plugin does exactly what its name suggests – helps you redirect all of the broken links to the homepage with 301 redirection, making your website SEO friendly.
SEO Redirection Plugin

If you are concerned about the impact your content will have on the search engine ranking, the SEO Redirection Plugin is the one you should try out. The plugin is the best tool for redirecting 301, 302 and 307, all of which can be managed effortlessly, along with the ability to redirect entire folders of content with just a few clicks.
Safe Redirect Manager

The most accessible tool to help you manage your HTTP redirects, the Safe Redirect Manager will make sure that broken links are maintained. This free WordPress redirection plugin comes with multi-site support, a user-friendly interface to get you acquainted and safe redirect function to keep your visitors engaged, and the SEO balanced.
Quick Page/Post Redirect Plugin

Designed for novice users who need simple and free WordPress redirection plugin, the Quick Page/Post Redirect Plugin is packed with some useful features. The plugin enables you to quickly redirect the content, even to external URLs if required and offers the ability to make the link no-follow as well.
404page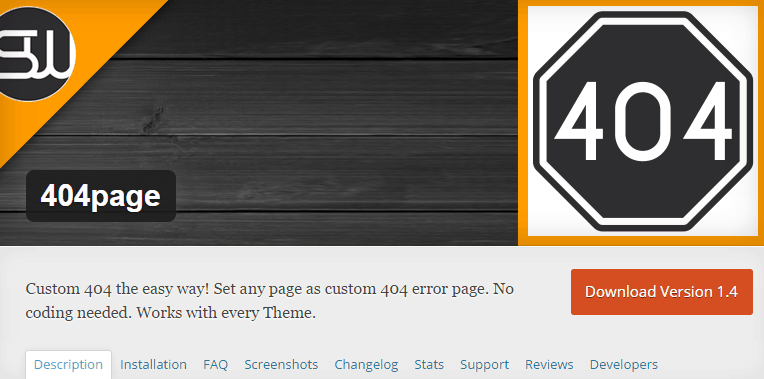 Most WordPress themes come with an integrated 404 error page, and customizing them is not always an option. If you have migrated your website content and have several 404 pages to put up, the 404page WordPress plugin is the ideal choice for you. The plugin enables you to customize your 404 error page entirely and add redirection or homepage links to the page with ease.