Need the best VR content apps on the Google Play Store with your VR headset? Here are the best VR content apps on the Play Store to enjoy your VR headset.
Just a few years ago when Google announced its entry to the mobile VR world with Google Cardboard, people thought it was just a gimmick and a fad destined to fade away. Google Cardboard was a step ahead in the right direction, which has now led to the creation of the new Google Daydream platform to enjoy VR experience on mobile devices. 
Must Read: The Best TV Apps For Android
If you have a basic VR headset that goes from anywhere between $5 – $50, you can now have a window into a world full of VR supported content on devices. Thanks to Google Play Store, there are some apps designed to bring you the best of quality VR content from all over in a single place.
If its high-quality video content that you wish to enjoy in glorious virtual reality, why not start with the latest VR library of content on the internet on Youtube VR? YouTube VR is a souped-up version of the YouTube platform designed to bring you all of your subscribed channels which is shot on a camera compatible with taking VR videos in a VR 3D setting. With an all-new UI designed for VR headsets and microphone integration support to search for videos using your voice or voice assistance, there's no limit to what you can watch with YouTube VR.
After partnering up with Oculus, which is a VR gaming gear company, Samsung brought the high-powered Gear VR by Samsung with far more features than the Google Daydream and Cardboard together. Regardless of your VR headset preference, you will still get to enjoy an astounding virtual reality experience with the Samsung VR app, where you can not only enjoy tons of professionally curated content by Samsung but hundreds of submissions by independent users on the platform too.
Hoping to be the next big portal for all there is to in virtual reality entertainment, VeeR VR not only brings you to the best original VR content but helps you create your own VR experience. Thanks to the ever-growing platform and social video sharing nature on the app, you get curated personalised lists of recommended videos based on your viewing patterns and explore content brought to you by creators from all over the world.
Content created by individuals offers a personalised and personal feeling, but it simply does not match with the standard of what established producer houses can offer. Thanks to WITHIN and its partnership with publications and media houses like NBC, The New York Times, United Nations, Vice Media, and even artists, you get premium-quality content filmed and converted to 360-VR.
While nothing beats the excitement of living moments that are worth recording with the GoPro, its VR app is the next best thing to experience the thrills sitting on a couch. Take a walk on the Great China Wall, or dive deep with the fishes into the ocean all from the comfort of your home and your VR headset strapped and geared on. With an immersive virtual reality mode and 36-degree viewing motion, the app even comes with gyroscope axis support, and all videos are in 60FPS for a realistic experience.
If you simply can not get enough of the VR premium content online, Jaunt VR is here to take you on a joyride. Packed with more than an overwhelming 150 categorised cinematic virtual reality content, you can start with some larger than life up close football experience brought to you by ESPN sports channel, and finish things off on a relaxing note with musical concerts.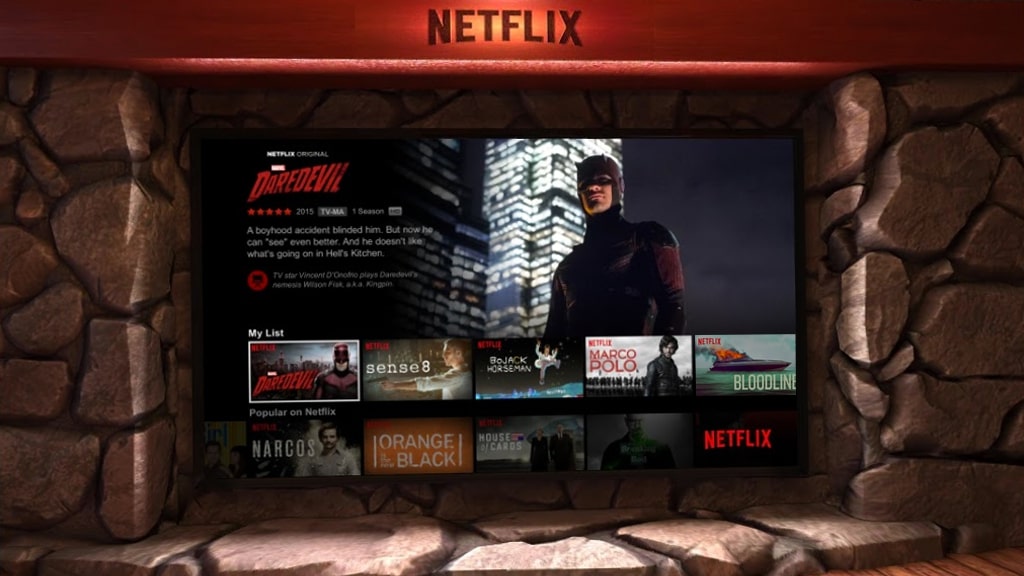 The fact that one of the larges streaming services ever created has a virtual reality-oriented on this list. Starting with Netflix's Original series and a massive collection of blockbuster movie selection, the Netflix Virtual reality app comes with a simple gesture-based user interface which may not be intuitive but does offer a one of a kind visual experience every time.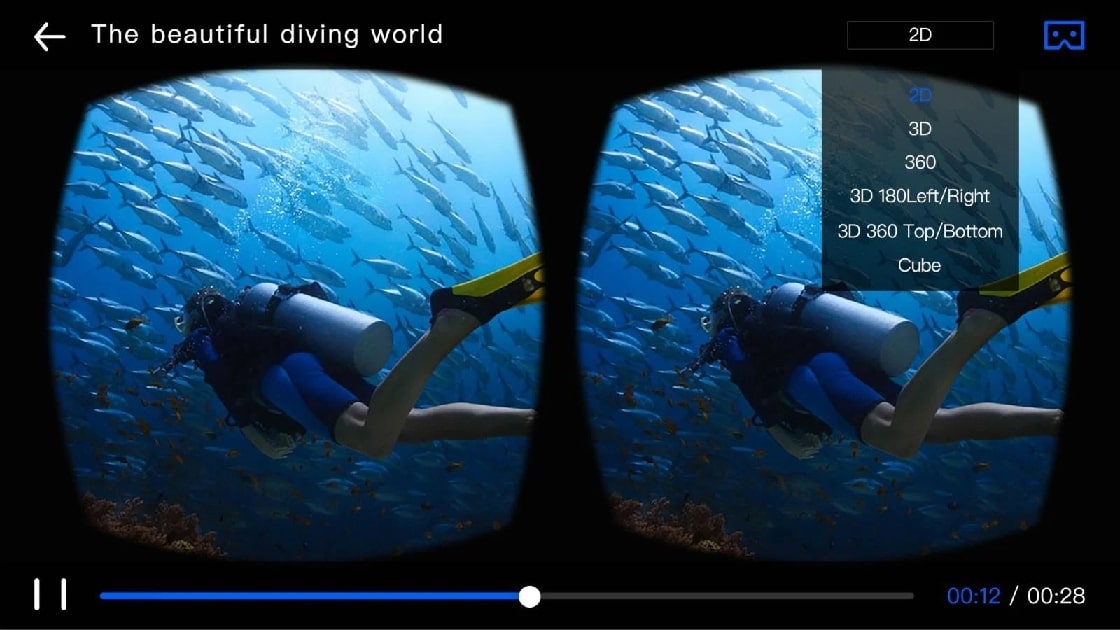 The only reason you have to look for VR content in the first place is because it isn't mainstream yet, but what if you could turn any content in 360-VR? If this seems too dreamy, you'll be surprised to know that this app helps you do it in an instant, with 3D, 360, 3D 180-degree, and 3D 360-degree modes. You can simply launch 3D VR Player app, select a video from your phone's internal storage and you're ready to rock.
Do you know a better source to get the latest and greatest content for virtual reality 360-degree viewing on Android? Be sure to let us know in the comments section right down below. 
Related Posts