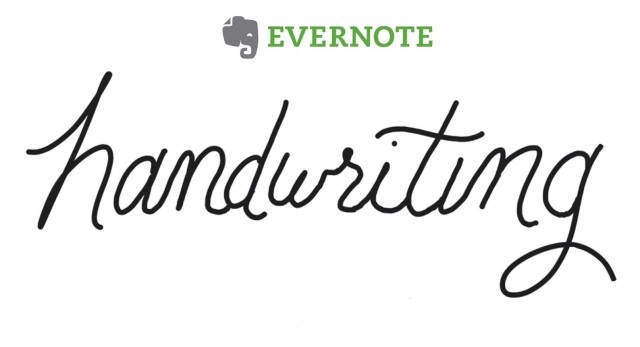 The Evernote handwriting to text features is the perfect tool to connect old-school handwriting with the modern style typing things down. Typing for countless hours on your computer and swiping across the virtual keyboard on your iPad is convenient. However, there is nothing that even comes close to the satisfaction of writing things down with hand. 
While writing by hand may have scientific benefits behind it, going paperless is the best way to keep your written work safe and portable. Since Evernote is in the business of helping users write down and manage their work, Evernote's handwriting to text features are no surprise.
Evernote takes the centuries-old concept of writing things down with hand and adds the beauty of modern technology to it. Whether it is converting handwritten content to text, designed Stylus pen, or specialized Moleskine notebooks, Evernote has everything you need to stay tech-savvy without giving up the classic pen and paper.
Sketching and handwriting notes on iPad
The much-anticipated update in 2015 brought necessary note-taking features to Evernote for iOS, which were primarily marketed for iPad users. When you open the Evernote app on your iPhone/iPad, you will be able to view a pen icon, which gives you access to a panel of writing tools.
You can use a pen, highlighter, eraser, and a selection tool to either create a new handwritten note or edit a previously saved note. While the writing and highlight feature is common among note-taking apps, what makes Evernote stand out is the ability to use the selection tool to move around parts of the note and even resize them.
The entire experience is phenomenal when it comes to using the Evernote handwriting to text features on the iPad Pro with the Apple Pencil. Since the iPad Pro comes with the pressure-sensitive 3D Touch, creating handwritten notes seems a lot more "realistic" and immersive.
There are plenty of other popular sketching apps compared to Evernote, so why would you choose it over the others? The simple reason is that since you can create and save notes directly in the Evernote app, you can make use of its OCR technology right away. Optical Character Recognition enables you to search for notes, even if they are saved as handwritten text in the Evernote app.
Using Evernote Notebooks by Moleskine
Evernote has partnered with Moleskine to take Evernote's handwriting to the text above and beyond other alternatives. Moleskine has designed notebooks in multiple sizes and paper patterns, which double up as the perfect business notebooks, sketchbooks, and journals.
Apart from the digitally optimized paper, these Evernote Notebooks come with Smart Stickers for adding a specific tag to the notes when they are saved with the Evernote app. The Evernote camera, which can also be used to capture handwritten notes on ordinary paper, works exceptionally well with Moleskine's Evernote Notebooks.
There is a unique feature in the Evernote Business Notebook for iPad, which allows you to share only a selected portion of the handwritten note. By checking the box on the top-right corner of the notebook, you can automatically set reminders to share the note later. You can find more information in the official guide for Evernote Notebooks by Moleskine.
Penultimate and Evernote Jot Script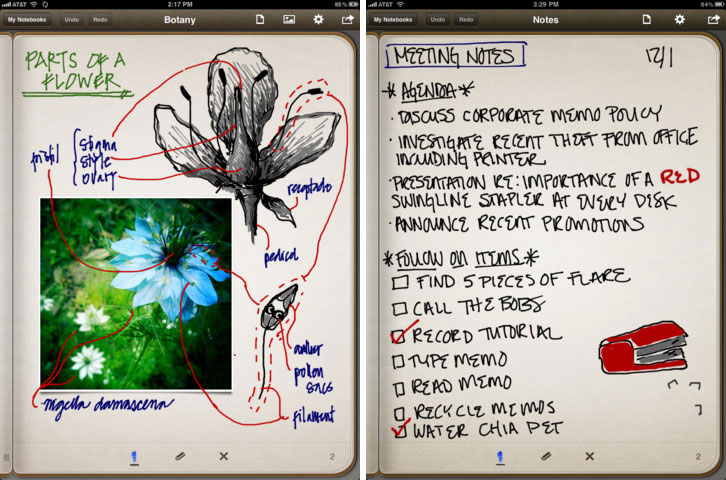 Penultimate was the biggest competitor to Evernote handwriting to text features, before it was acquired by the latter. Evernote has also joined hands with Adonit, the manufacturer of specialized handwriting styluses to create Jot Script Evernote Edition stylus.
The combination of these two gives you the power to go paperless without losing the pure, authentic pleasure of handwritten notes. Download the Penultimate app for iPad, pop out the Jot Script stylus, and enjoy creating handwritten notes and beautiful sketches.
With different typographical variants, detailed editing options, and seamless paper feel with the Jot Script brings traditional handwriting experience to the iPad. Since Penultimate is owned by Evernote, you get the same OCR technology to browse through all your handwritten documents with ease.
Evernote handwriting to text with WritePad
WritePad is the ultimate handwriting to text recognition app, which has existed for almost as long as Evernote has. Although this app has not been created or owned by Evernote, it comes with seamless syncing with Evernote and is also compatible with any stylus pen.
You can start off writing on a new document page or an existing one, and soon as you lift your finger or the stylus from the screen, the app will convert your handwriting into digital text. Although you need to write horizontally for the Evernote OCR technology to work, you don't even have to write in the same line for WritePad to recognize your handwriting.  
WritePad comes with built-in spellcheck and dictionary to crosscheck the converted words and will also suggest spelling corrections and synonyms. Moreover, the app comes with a set of finger gestures to perform actions like spell check, keyboard, scroll up and down, undo, and copy. There is a whole lot more to WritePad, with automatic syncing, enhanced handwriting recognition, shorthand toolbar, and a whole lot more.
To help you know more about the Penultimate app by Evernote, check out this video tutorial down below: