The internet has become a breeding ground for new and upcoming businesses. Not only are the virtual businesses blooming, but brick and mortar businesses are enjoying the global spread of the internet as well. Creating an online directory with one of the best free and premium WordPress directory plugins can be the next big step that your simple website needs.

An online directory enables you to connect the local businesses to the consumers and hold a share in the benefits as well. Paying heed to the immense profitability that online catalogues can provide, the best free and premium WordPress directory plugins have been developed to not only help your website grow but empower the regional businesses too.

Best Premium WordPress Directory Plugins

Sabai Directory Plugin

Empowered to help your website transform into a full-blown business directory, there is no feature that the Sabai Directory Plugin misses out on. While there are tons of features integrated into the plugin, the prominent ones include location-based search, PayPal payment integration, listing reviews, shortcode embedding, interactive map, listing editing and much more.
Download

Web 2.0 Directory


Whether you wish to create a classified, event directory, auto dealer website or any other kind of online business directory website, Web 2.0 Directory plugin is all you need. What makes this plugin different is the multiple ways of monetization that it offers in the form of listing activation, listing renewal, listing upgrade and several others while offering tons of smart features, all of which can be controlled from the front-end as well as by the admin.
Download

Simple Directory Pro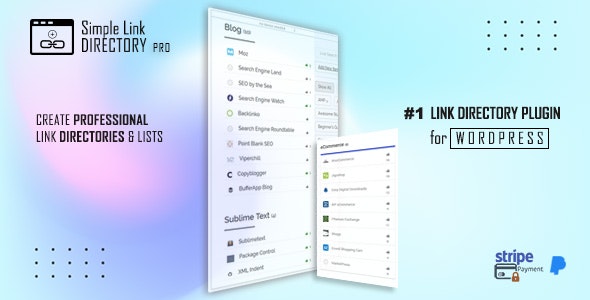 Just as the name suggests, the Simple Directory Pro WordPress plugin comes with a set of incredible features with a simplified interface. The plugin offers custom design templates for separate listings to make them stand out of the others; Google powered search box, embedded maps, click to call options, add to contacts links, categories shortcode and several more features to make your website stand out with no extra efforts.
Download

WordPress Directory Plugin


Developed by Wpmudev, the WordPress Directory Plugin is the one-stop solution to creating a highly functional online business directory in a minimal amount of time. The full-featured plugin comes with a complete rating and review system, payment options, multiple ways of monetizing, simplified navigation, and completely customizable design so that the directory blends in with the overall design of your website.
Download

Directory Builder


Pretty much a crossover between WordPress directory themes and WordPress directory plugins, the Directory Builder is a comprehensive tool for creating any online directory website that you need. With a set of features to create rich and highly customizable listings, Directory Builder comes with multiple payment gateways, events directory support, review system, reservations, and front-end listing submission and management.
Download

Directory Pro


The premium WordPress plugin of Directory Pro has been developed to keep you as well as your visitors satisfied. With front-end as well as back-end submission, the plugin enables you to monetize in multiple ways by selling, updating and renewing the listings. The fully responsive design with map integration is supported b PayPal express payment gateway and MailChimp integration as well.
Download

Best Free WordPress Directory Plugins

GeoDirectory

http://wpdean.com/wp-content/uploads/2015/10/Geo-Directory-plugin.jpg
Among the free WordPress plugins that seem almost premium quality, the GeoDirectory plugin is a fantastic choice for any website that wishes to support a robust online directory. Whether you want to to create a website such as YellowPages, Yelp or any else, this plugin comes with a robust basic structure to create and manage listings, with several paid add-ons to enhance its core functionality.
Download

Connections Business Directory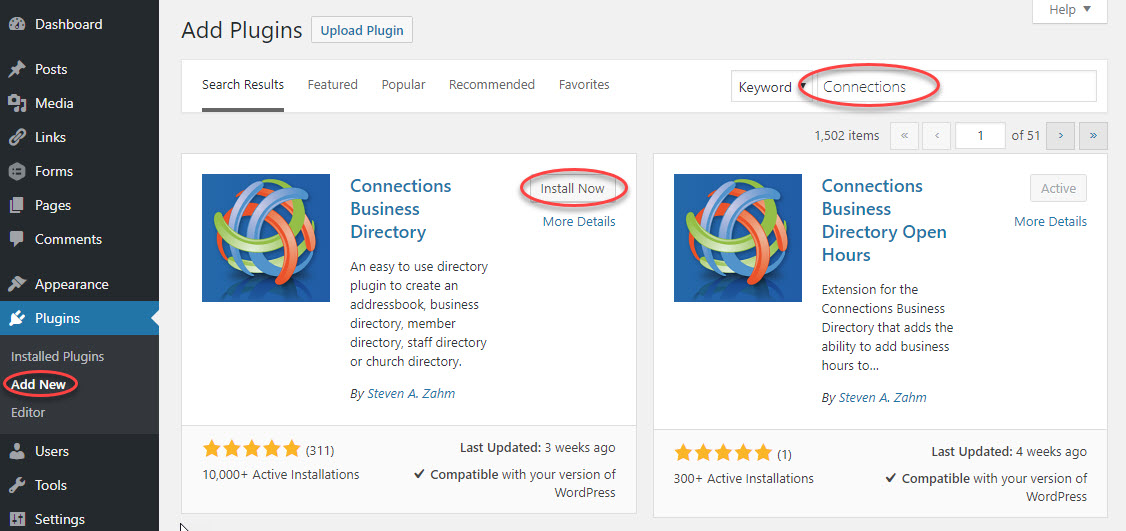 Yet another premium-quality free plugin, the Connections Business Directory is a dependable plugin to create a well-organized directory for your website. With the continued support from the development team, an SEO friendly structure and multilingual support as well, this plugin is your best shot at creating a global business directory on a budget.
Download

Business Directory Plugin


A popular option for creating an online business directory on a budget, the Business Directory Plugin is the best companion to create a local list. The plugin can help you create custom YoolowPages style business listings, offers some underlying security with reCAPTCHA support, comes with SEO support and payment gateways as well.
Download

Open Links Directory


More than just a simple plugin to help local businesses showcase themselves online, the Open Links Directory plugin creates a form of interaction and drives more traffic to your website. Apart from helping you create business listings, the plugin adds a comment box where visitors can add their suggestions and experience with the businesses, thus encourages visitor engagement on your website.
Download

BePro Listings

https://phpmatters.com/wp-content/uploads/2014/07/bepro-listings-image.jpg
Whether you are planning to monetize with paid listings, or want to be creative with music and video listings, BePro Listings free WordPress directory plugin is what you need. With unlimited media integration and four various types of layouts, you can integrate an entire business directory into your existing website in no time.
Download
Final Words
Having a WordPress directory plugin on your website or blog is essential for the growth of your online website or and e-commerce business. We hope our list for the top free and premium directory plugins has helped you choose the best suitable plugin for your website.
Related Posts: